Archive for April, 2008
Cajun has been online for a year or so now and I always saw very positive responses to her posts. I know my members have great affection for the heavy hipped models, so without further a do, I booked her for an exclusive photo shoot so that she could enter the Ultimatebbw.com family of models.
After a weekend of photo and video the first set was finally ready for publication and was put into the member area a week ago.
So heres a quick glimpse of this heavenly hipped hottie.
To see more click the photo and have a look around. 300lb+ BBW models are our specialty - no one has the quality that we do.
Ivy is, of course, well known for her soft front and ample belly , but make sure not to overlook her awesome fat ass !  It looks like it's reaching through the pic, asking you to give it a squeeze.  Check out this sexy set , where she shows off in a retro dress and then strips down to these hot little boyshort panties and high heels!    www.hotfattygirl.com
What happens when an overworked office employee contemplates the long drive home through traffic against the horny feeling she has nagging her to take matter into her hands now. The traffic isn't likely to win on this occasion and Ambrosia illustrates why staying late at the office from time to time might yield some pleasant surprises for the guys in her department.
Full photo set and video up at Ultimatebbw.com now - click the photo and take the tour.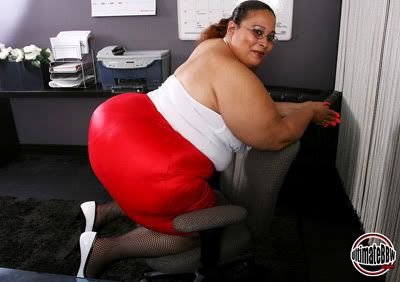 Check out Carrie from Carrieland.com in this super snug polka dot lycra dress.  She is one BBW who loves to pose and show off all of her sexy curves for guys who like to jerk off.  Check her out today - her site features free pics and video clips!